Performance History
31/07/2019
Growth of 1,000 (EUR)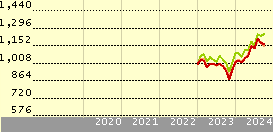 Fund
29.0
7.0
45.0
-18.3
13.4
+/-Cat
7.2
14.0
23.8
-5.3
2.8
+/-Idx
10.0
9.8
33.8
-3.5
10.5
 
Benchmarks: FTSE Small Cap Ex Invest Tr...
Key Stats
NAV
20/08/2019
 
GBP 2.66
Day Change
 
-0.36%
Morningstar Category™
 
UK Small-Cap Equity
ISIN
 
IE00BLP58G83
Fund Size (Mil)
20/08/2019
 
GBP 326.24
Share Class Size (Mil)
20/08/2019
 
GBP 172.67
Max Initial Charge
 
-
Ongoing Charge
14/08/2019
 
0.85%
Analyst Report
Nick Williamson has made a strong start since becoming lead manager in January 2016. We acknowledge his relatively limited portfolio management experience but feel there are clear positives, including the support of a highly regarded team, his...
Click here to read this analyst report
Morningstar Pillars
People
Positive
Parent
Neutral
Process
Positive
Performance
Positive
Price
Negative
Investment Objective: Merian UK Smaller Coms Foc R GBP Inc
Merian UK Smaller Companies Focus Fund aims to provide capital growth from investing primarily in an equity portfolio of UK smaller companies. Smaller companies are defined for this purpose as those companies which are quoted on a regulated market and which have a market capitalisation no greater than the largest company in the Numis Smaller Companies Index at the time of initial investment. The Numis Smaller Companies Index is designed to monitor the performance of the smaller companies sector.
Returns
| | |
| --- | --- |
| Trailing Returns (EUR) | 20/08/2019 |
| YTD | 6.23 |
| 3 Years Annualised | 13.85 |
| 5 Years Annualised | 12.40 |
| 10 Years Annualised* | 16.79 |
| | | |
| --- | --- | --- |
| 12 Month Yield |   | 0.00 |
| Dividend Paying Frequency |   | Annually |
Management
Manager Name
Start Date
Nick Williamson
01/01/2016
Inception Date
30/05/2014
Benchmarks
Fund Benchmark
Morningstar Benchmark
Numis Smaller Companies ex ITs
FTSE Small Cap Ex Invest Trust TR GBP
Target Market
Role In Portfolio
Standalone / Core
Not Specific
Component
Not Specific
Other
Not Specific
Primary Objective
Preservation
No
Growth
Yes
Income
Not Specific
Hedging
Not Specific
Other
Not Specific
Portfolio Profile for  Merian UK Smaller Coms Foc R GBP Inc
31/05/2019
Morningstar Style Box®
Equity Style
Asset Allocation
 
% Long
% Short
% Net Assets
Stocks
98.66
0.00
98.66
Bonds
0.00
0.00
0.00
Cash
0.00
0.00
0.00
Other
1.34
0.00
1.34
| | |
| --- | --- |
| Top 5 Regions | % |
| United Kingdom | 97.95 |
| United States | 2.04 |
| Eurozone | 0.01 |
| Canada | 0.00 |
| Latin America | 0.00 |
Top 5 Sectors
%
Financial Services
24.69
Consumer Cyclical
21.44
Technology
14.89
Industrials
12.73
Real Estate
6.67