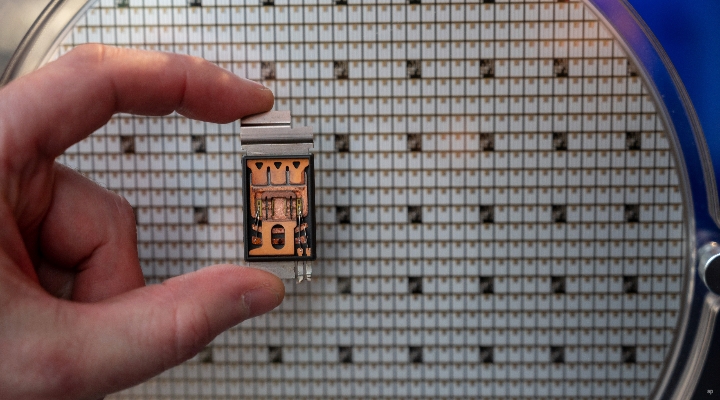 For many sustainable investors, it's all about impact. Whereas environmental, social, and governance (ESG) often focus on material financial risks that affect companies, impact takes the opposite vantage point: How can investments help improve the world? Impact investors want their capital to address issues like climate change and poverty, while simultaneously pursuing financial return.
The newly launched Morningstar Global Sustainable Activities Involvement Indexes are tools for impact-minded investors deploying capital in the public markets. The nine distinct benchmarks include the shares of companies whose business activities align with the United Nations Sustainable Development Goals. Corporate revenues must fall into one or more of five impact themes identified by Sustainalytics, a Morningstar company specializing in environmental, social, and governance research.
Below are companies spanning geography, sector, and size, which merit inclusion in the Morningstar Global Sustainable Activities Involvement Index, the most expansive of the nine benchmarks:
Companies Involved in Sustainable Activities
Icade is a real estate business based in France. In addition to its involvement in healthcare, the company has meaningfully reduced the carbon emissions of its properties; all its large healthcare properties have achieved an environmental certification of "very good" or higher; and all its business parks are deemed to have a positive impact on biodiversity. The company's revenues are aligned with SDG 3 (good health and wellbeing) 7 (affordable and clean energy) and 6 (clean water and sanitation).
Micron Technology is a US semiconductor maker that specialises in the production of computer memory and computer data storage such as random-access memory, flash memory, and USB drives. Micron's design optimises for higher capacity, reliability, and increased energy and material efficiency. Its US operations are set to be powered by 100% renewable energy by 2025. The company's revenues are primarily aligned with SDG 7 (affordable and clean energy).
Smart Metering Systems is a UK industrials company whose solutions and data allow for carbon emissions reduction through efficiency, storage, and usage of renewable energy and electric vehicles. The company's revenues are aligned with SDGs 7 (affordable and clean energy) and 13 (climate action).
Takeda Pharmaceuticals is engaged in the research, development, manufacture, and sale of drugs. The company has made progress in ensuring global product availability for climate-related diseases such as malaria and dengue; for instance, its dengue fever vaccine became the first of its type to participate in EMAs trials for use in the EU. Its revenues are mainly aligned with SDG 3 (good health and wellbeing).
Svenska Cellulosa (SCA), classified in the basic materials sector, is Europe's largest private forest owner. A Swedish company, it manufactures containerboard paper, wood, and pulp and is also involved in renewable energy. The company's 2.6 million hectares of forest contribute to sequestering significant amounts of carbon dioxide to battle climate change, and it is also a large producer of biofuels. SCA's revenues are aligned with several SDGs, including 12 (responsible consumption and production), and 15 (life on land).
What Are The Results of an Impact-Oriented Portfolio?
Any deviation from the market comes with consequences. What can impact-minded investors expect in terms of sectoral, regional, and market-cap biases in their public market investments? How might those biases affect risk and return? The Global Sustainable Activities Involvement (SAI) Index can help answer those questions.
Of the 8,764 companies in the global equities parent index (the Morningstar Global All Cap Target Market Exposure Index), as of January 2023, less than 5% made their way into the SAI Index. When aggregated to the portfolio level, the index skews far smaller and a bit more growth-leaning that the broad equities universe.
From a sector perspective, the SAI index is roughly 25% healthcare and another 25% industrials – both roughly double their market weight. Technology exposure is below market, while exposure to energy, financials, and communications services is virtually nil. Real estate and utilities stocks are overrepresented.
Region-wise, the SAI index is less exposed to the US and more exposed to Europe and the Asia Pacific region than the broad market, though these deviations are not dramatic.
Performance-wise, the indexes are new, though their returns are simulated from 2018 based on historical Sustainalytics data. From that point, the SAI index underperformed the global equities market, mostly because of its sector biases. It didn't rise as high as the market in 2021, though it lost less in 2022.
How the indexes will behave going forward is unknown. Given their selective and distinctive nature, the only guarantee is that performance will diverge. Cyclicality is inherent to any investment strategy.
What's constant is that the majority of revenues from index constituents are aligned with the five Sustainalytics impact themes:
Climate Action
Healthy Ecosystems
Resource Scarcity
Basic Needs
Human Development
Therefore, the indexes facilitate the quantification of companies' contribution to environmental and social challenges at the portfolio level. By measuring SDG-aligned revenue, they can provide a standard for impact investing in public markets.